what's all that racket on a thursday night about?
1st Market Weighton/1st Brough
Boys' Brigade Band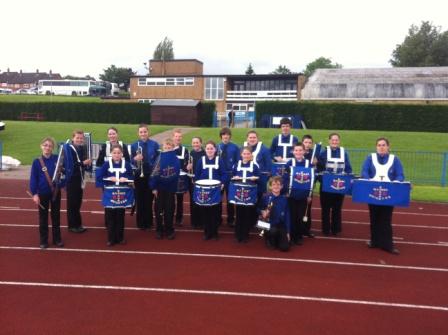 Perhaps the most well known outlet of MWBB.
Our national award winning marching band has performed across the country, leading parades and providing music for many occasions.

Recent events include National Band Championships, Remembrance Sunday parades in Market Weighton, Pocklington, Hull, Cleethorpes and many others.

The band is open to anybody in the brigade from Junior section age upwards.
The band is a joint company band with 1st Brough BB. We meet every Thursday at 7:00pm at the hall.
The band consists of 3 sections:
DRUMS BELLS BRASS
Although we do also involve flutes, clarinets and various other instruments.
For more information on what the band does over the year, have a look at the calendar.

If you would like more information on the band or for bookings,
e-mail band@mwbb.org.uk